Welcome to your Healing journey,
At Vive Salvaje, we believe that nature has the power to heal and rejuvenate us. That's why we've created aromatherapy home product, which are designed to help you reconnect with nature and find inner peace. Our collection features a variety of aromatherapy products, including candles, room/linen sprays, and diffusers, that are made from all-natural ingredients and ethically sourced materials.
Refresh
The best way to add a new fresh scent of fragrance is our versatile Room Sprays. They are made with Witch Hazel and Sugar Cane Alcohol- creating a vegan and nontoxic way to refresh your space.
Take me to them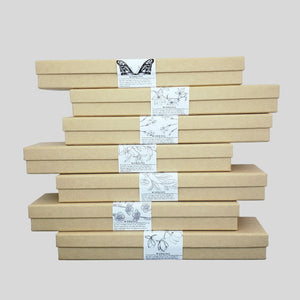 Ecofriendly Wax Melts
Get rid of your plastic clam shell wax melts, and elevate your space with plastic free, luxury Soy Wax Melts. These Wax melts are made with High Fragrance Throw and designer scents.
Let me See the Scents
Top Selling Collection
Our Para La Gente Collection is one of our most beloved collections. It mixes signature floral scents that uplift and celebrate Latine Culture. They are one of the memorable items to gift.
I must see
I love it !!! Can't wait to try the others as well!"

Hermosa Room Spray

Margarita Ruiz
Amazing! Must have- I love how similar it is to the actual cologne. I'm even more happy to be buying from a Latina owned company and the fact that they're hand-poured and vegan. I haven't lit it yet but just having it in my room smells amazing."

PRESALE Mini Perfume Candles (Amber Glass)
Variant: Intoxicating 540

Chris Serrano
Smells great lit or even just in the room, love the burn time of the wooden wick. Burns super even and the scent is fantastic."

Coco Le Bleu Wooden Wick Candle

Alex Diffin
beautiful scent, makes the most attractive atmosphere love it!!"

One Scent Perfume Soy Wax Melt Box

Haley Powell
Wonderful Scent-This body spray smells like subtle fresh flowers. It is not overpowering and it just enough! I spray it all over when I get out of the shower and then on my face throughout the day for a pick me up! I will definitely buy it again. They also included a complimentary soy wax melt that smells divine so I'll be ordering those too!"

Secret Garden CBD Body Spray

Elizabeth
Amazing-Perfect communication with seller and love the craftsmanship."

One Scent Wooden Wick Candle

Haley Laya
Absolutely Love- My new favorite candles! Smells so expensive and luxe. I would highly record these to anyone!"

PRESALE Mini Perfume Candles (Clear Glass) Free Spirit

Cameron Costanzo
what a throw!- i could smell the candle once i opened the package! i havent burned it yet, but i can tell its definitely gonna have a nice throw! (:"

Giftable Tin Candle- Coven

Lauren Rodriguez
Especial-Inocente is hard to describe, because it smells so darn good and so distinct. It is sweet in all the right ways. I claim this one as my favorite. LOOOOVE this smell and can't get enough of it."

Inocente Room Spray

Mayeli